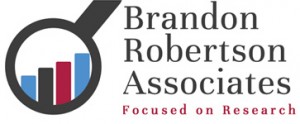 BRANDON & ROBERTSON ASSOCIATES LTD
DATA PRIVACY POLICY
LAST UPDATED May 2018
ooo000ooo
Summary of Information required in our privacy notice includes:
Name of organisation – Brandon & Robertson Associates Ltd
DPO contact details, where applicable:- Mr D Robertson – Finance Director
Whether the data will be used for direct marketing – Yes
Categories of personal data -Name, Work Email Address, Location, Qualification & Specialty
Purposes of the processing- To enable facilitation of Research and drug improvements
Categories of recipients of the data – Doctors, Health Care Professionals & Pharma Companies
What legal ground the organisation is relying on – Legitimate Interest
Third parties the data will be shared with – None
Countries outside the EU where personal data might be stored or processed – USA and India
How long the personal data will be kept – Permanently until unsubscribed
Inform people of their rights and how they would exercise them – We will on application
A reminder that people can withdraw consent – Embedded throughout the process
Inform people that they can complain to the ICO – Set out on communications & website
Information about automated decision-making, including profiling – Not applicable
Brandon & Robertson Associates Ltd upholds Personal data protection and complies fully with the provisions of the GDPR issued by the ICO and coming into force on May 24th 2018. Respondents, clients and staff have a right to know what data we hold on them and data that is not relevant should be deleted.
This document sets out the policy of Brandon & Robertson Associates Ltd (BRA) regarding its Panel Research and the privacy of its panelists, and governs panelists' rights and obligations regarding privacy and data protection. This data privacy statement discloses what information we gather and how we use it.
By using or accessing the Website and partaking in any of our research projects, you acknowledge and accept our Data Privacy Policy and our Terms and Conditions, of which the Data Privacy Policy is part.
By applying to become a member of the panel, you consent to the BRA Panel holding, storing, processing and using the information you submit for market research purposes. BRA stores panel data including limited personal information on its servers in the UK only.
We do not store data pertaining to Race, Sexual Orientation, Payment Card data or any data that is not directly relevant to the project we are researching and your payment for participation.
COMMITMENT TO YOUR PRIVACY
BRA is a professional online research company, which adheres to ICO GDPR guidelines in protecting respondent confidentiality along with ESOMAR (European Society for Opinion and Marketing Research) and BHBIA codes of conduct.
The collection and reporting of information you provide will be maintained with high standard of professional conduct. All your personal information is pooled together and strictly remains confidential and anonymous unless and unless explicitly stated in the study. BRA will respect your privacy at all times and the confidentiality of your answers will be maintained as described in this Policy. Your name, address, telephone number, personal information and individual responses will only be used as described in this Policy.
We will anonymise your data once on the system so that your personal data will not be associated with your name or address other than by restricted access. Further data will be encrypted so that data leaks are not readily accessible.
BRA will respect your decision regarding participation in surveys, answering specific questions or termination of your membership in the panel. Details on termination of your membership can be found under our Terms and Conditions or by use of the opt out button on our communications.
Before any participant is appointed to BRA Panel, each participant is sent an invite (e-mail) to join the BRA Panel. To ensure the privacy of all participants, each invite is provided with an unsubscribe option. Once this option is selected the BRA Panel does not contact those participants in future.
WHO IS COLLECTING INFORMATION AND FOR WHAT PURPOSE?
BRA's Panel collects valuable information, which assists in developing new products and services.
When you provide data to the Panel and are asked for personal information, you are sharing that information with the BRA Panel alone, unless it is specifically stated otherwise. If data is being collected and/or maintained by any company other than the BRA Panel, you will be notified prior to the time of the data collection or transfer.
You acknowledge and accept that the BRA Panel may pass your personal data to any third party company which assists the BRA Panel in managing the Honoraria or Report Writing and Analysis Programs available to its Clients. For the avoidance of doubt, such information may include your name and address and all other information necessary to enable these honorary providers or any other third party to properly administer the honoraria program.
WHAT INFORMATION DO WE COLLECT?
We collect, store and use the following kinds of personal data:
Information about your visits to and the use of our or other appointed client Websites
Information that you provide to us for the purpose of registering with us and for making use of our services (e.g. updating your profile data to ensure you are invited to studies relevant to you or updating your address details to make sure your honoraria can be send to you)
INFORMATION ABOUT WEBSITE VISITS
We may collect information about your computer and your visits to this website such as your IP address, geographical location, browser type, referral source, length of visit and number of page views. We may use this information in the administration of this website, to improve the website's usability, and customize the content and/or layout of our page for each individual visitor.
COOKIES
We may place a text file called a "cookie" in the browser files of your computer. The cookie itself does not contain personal information although it will enable us to relate your use of the BRA or Client Panel or Website to information that you have specifically and knowingly provided.
In order to store visitor's preferences, we may use cookies to record session information, record user-specific information on what pages users access or visit, customise web page content based on visitors' browser type or other information that the visitor sends, alert visitors to new areas that we think might be of interest to them when they return to our site.
A cookie can't read data off your hard disk or read cookie files created by other sites. You can refuse cookies by turning them off in your browser. If you've set your browser to warn you before accepting cookies, you will receive the warning message with each cookie. You do not need to have cookies turned on to use our site.
PERSONAL PROFILE
Once a registered BRA Panel member, you are invited to provide additional information in your personal and professional profile describing your credentials, professional experiences, academic background, biography, etc.
Your BRA Panel profile is only available for viewing by you. You may edit your profile at any time by using your e-mail and password to log in to your personal member pages.
Providing additional information in your personal profile beyond what is required at registration is entirely optional and can be altered or removed by you at any time. Providing further information will enable the BRA Panel to better match panelists to available studies and therefore it is advised to keep your profile up to date at all times, to avoid disappointment.
SECURITY OF YOUR PERSONAL DATA
The BRA Panel operates secure data networks protected by industry standard firewall and password protection systems. Our security and privacy policies are periodically reviewed and enhanced as necessary and only authorised individuals have access to the information provided by our customers.
We follow reasonable technical and management practices to help protect the confidentiality, security and integrity of data stored on our system. Unfortunately, data transmission over the Internet is inherently insecure, and whilst we do use secure links wherever possible, we cannot guarantee the security of data sent over the internet. While no computer system is completely secure, we believe the measures implemented by the BRA Panel reduce the likelihood of security problems to a level appropriate to the type of data involved.
SPAM
The BRA Panel maintains a strict "No-Spam" policy, which means that the BRA Panel does not intend to sell, rent or otherwise give your e-mail address to a third party without your consent.
CERTAIN EXCEPTIONAL DISCLOSURES
We may disclose your information if necessary to protect our legal rights or if the information relates to actual or threatened harmful conduct. Disclosure may be required by law or if we receive legal process.
CHANGES TO THIS PRIVACY POLICY
The BRA Panel may at any time, without notice to you and in its sole discretion, amend these Terms and Conditions. Please review these Terms and Conditions periodically. Your continued use of the Website and participation in our research projects after any such amendments signifies your acceptance thereof.
JURISDICTION
These Terms and Conditions, and subsequently our Data Privacy Policy, constitute the entire agreement between you and the BRA Panel. This agreement shall be governed by and construed in accordance with the law of England and Wales..